Wellness & Relax
Take some time off.
Rest. Seek serenity. Feel the warmth that slowly spreads and releases the long awaited relaxation. With the scent of eucalyptus and the warm wood, relax for a few hours in your own world of serenity.
The perfect place to recharge your empty batteries. Give yourself time and attention in the wellness area of the Plan de Gralba Hotel next door, just a few steps away.
- only upon availability -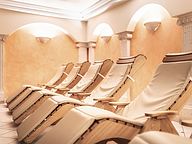 Relax your soul
The lounge room offers comfortable relaxing chairs after the sauna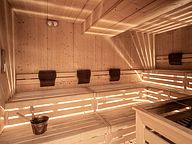 Hot moments
Warm up your body in the traditional finnish sauna with an intensive aroma of pinewood or indulge in the aromatic steam bath.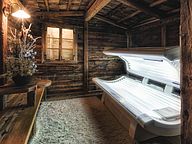 Light, heat and well-being
Let your soul unwind in the sun oasis!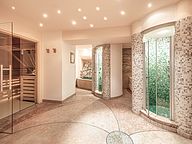 Recharge
Refuel new energy in the small and attractive wellness area.